Posted by Mountain Republic on Aug 11th 2023
AceCamp Accordion Jerrycans: The Best Collapsible Water Container for Camping
The AceCamp Accordion Jerrycan water containers unique oval shape allows it to be fully collapsible. It is the ideal outdoor water container because it is a light weight water carrier and it stores flat when not needed which saves you space.
We all know that if you go camping, you need water. Why not get something that is not only convenient, but made of food grade PET, BPA-Free, Polyethylene, Non-Toxic.
The spigot cap allows water to flow out more orderly which is perfect for filling up your stove or kettle. Our patented unique faucet design with no rubber sealing and outlet position prevents leaking.
AceCamp Jerrycans come in four Sizes:
5L (1.3 gallons) that folds down to 9.5 x 8 inches
8L (2.1 gallons) folds to 10.5 x 9 inches
10L (2.6 gallons) folds to 10.5 x 9.5 inches
15L (4 gallons) folds to 11.5 x 10.5 inches.
Product Features Highlights
unique oval shape
fully collapsible - space saving
available in 4 sizes
food grade safe material
great for any outdoor adventure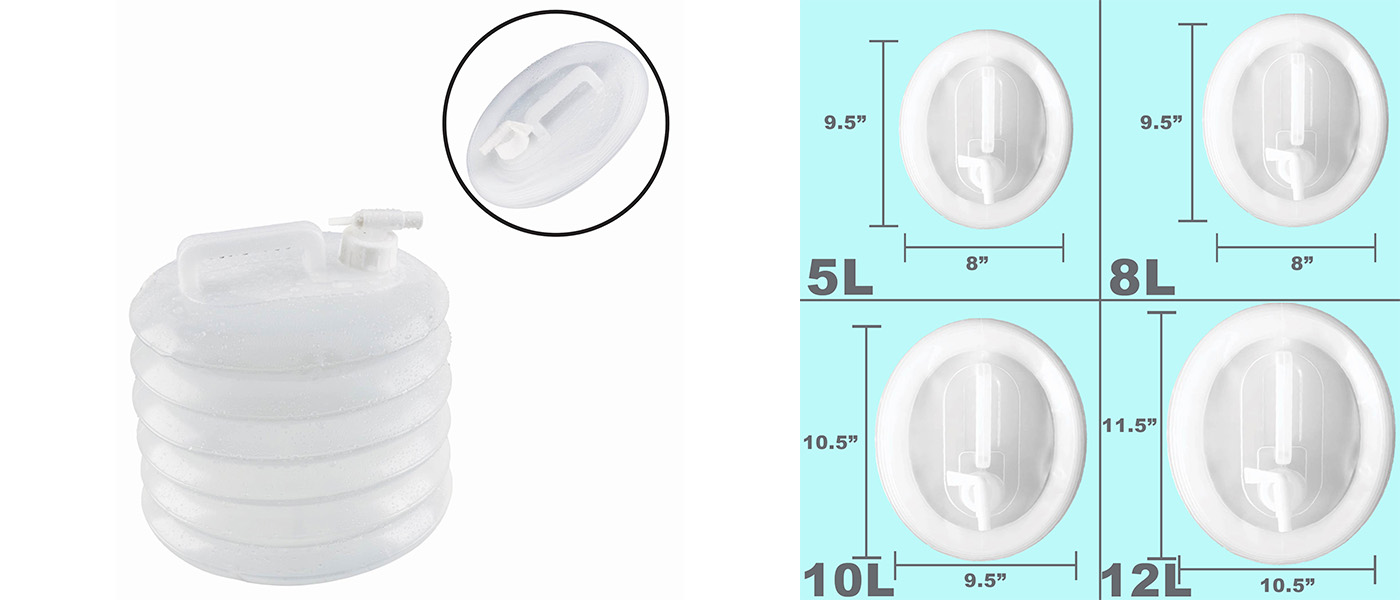 We know you will love having one of these AceCamp Accordion Jerrycans on your next adventure.